Stephanie Scheubeck has been undertaking artistic as well as academic research into the relationship between synaesthesia, embodiment and dance since 2016.
In an initial practice-led research project as part of her MA in Dance studies at Bath Spa University (2016/17) she investigated 'The Influence of Synaesthesia on Decision-Making in Dance Improvisation' with a focus on sound-to-colour synaesthesia and somatic dance practice.
The interest in the research derives from Stephanie's synaesthetic experiences and their rich influence on her life and art making as well as from her intention to promote synaesthesia as an example for diversity in society: the beauty, richness and value in how we all perceive the world so individually, in countless, enriching unique ways.
Her research and the artistic projects of Sound & Colour Production mutually inform one another. The digital and multi-disciplinary performance production Lucidity  (2017) is an artistic result of her practice-led research. With Sound & Colour Production, the research has been continued during several Research & Development residencies in England, Germany and Ireland since 2018.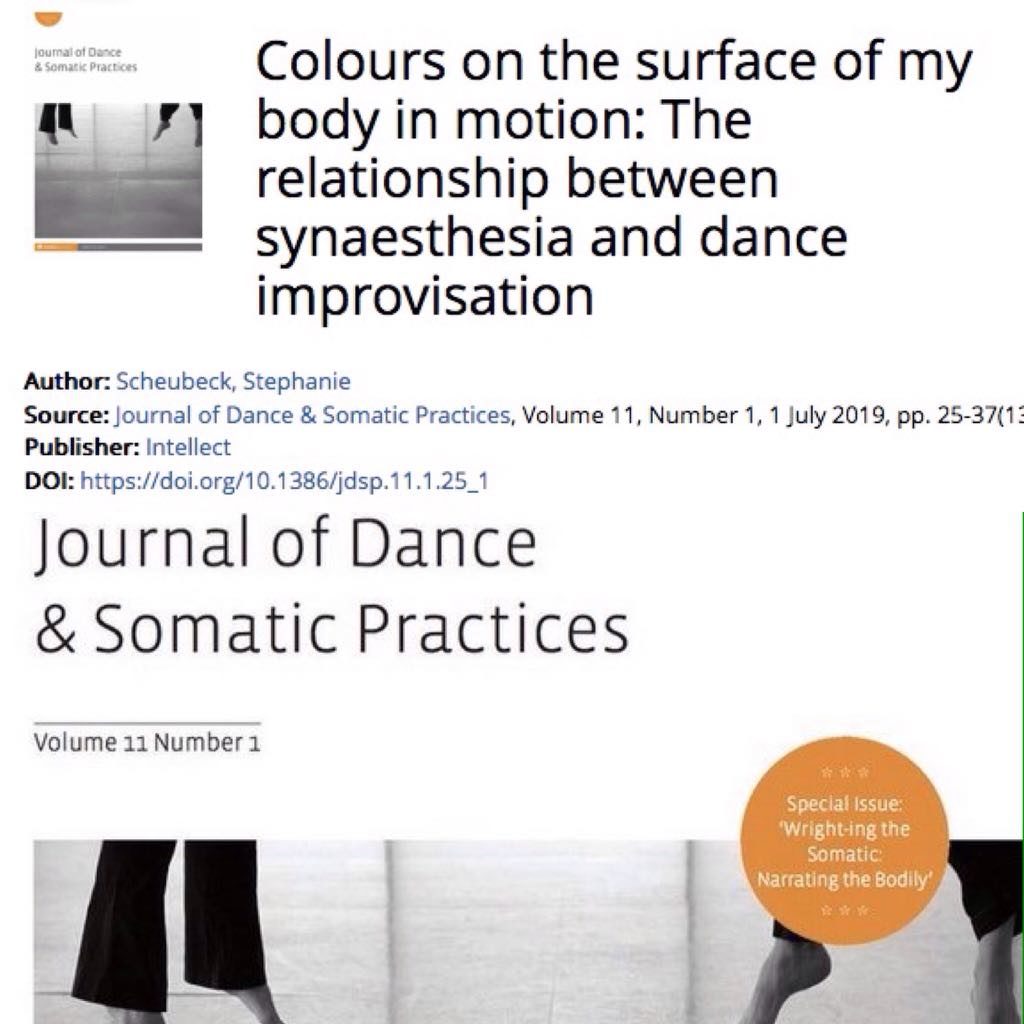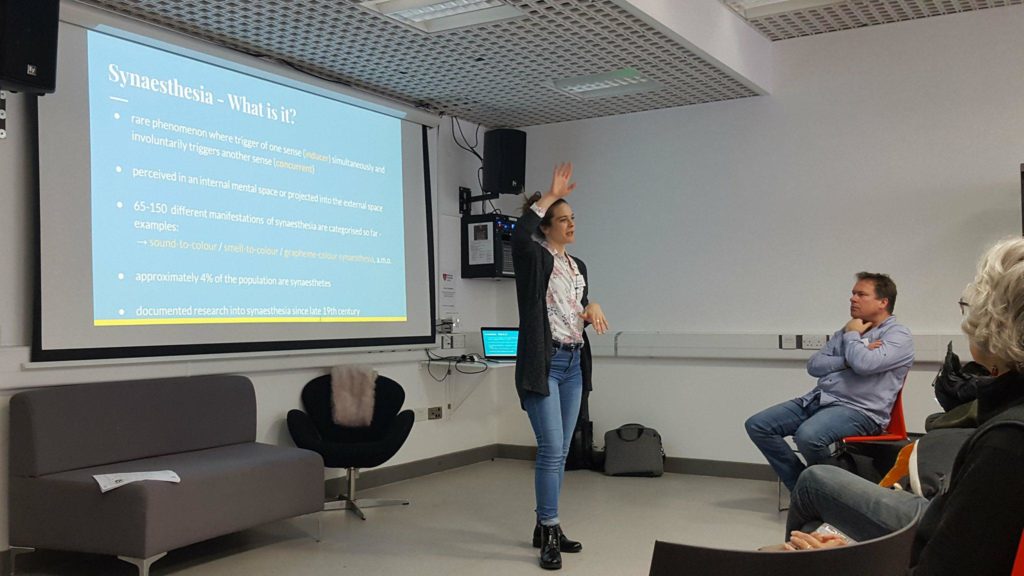 Stephanie was invited to present her research as 20 minute papers and workshops at the following symposiums
More information on Stephanie's Practice as Research Project can be found on pages 3-9 in her article Colours on the surface of my body in motion: The relationship between synaesthesia and dance improvisation, Journal of Dance & Somatic Practices, 11:1, pp. 25–37, doi: 10.1386/jdsp.11.1.25_1: