multi screen audio-visual installation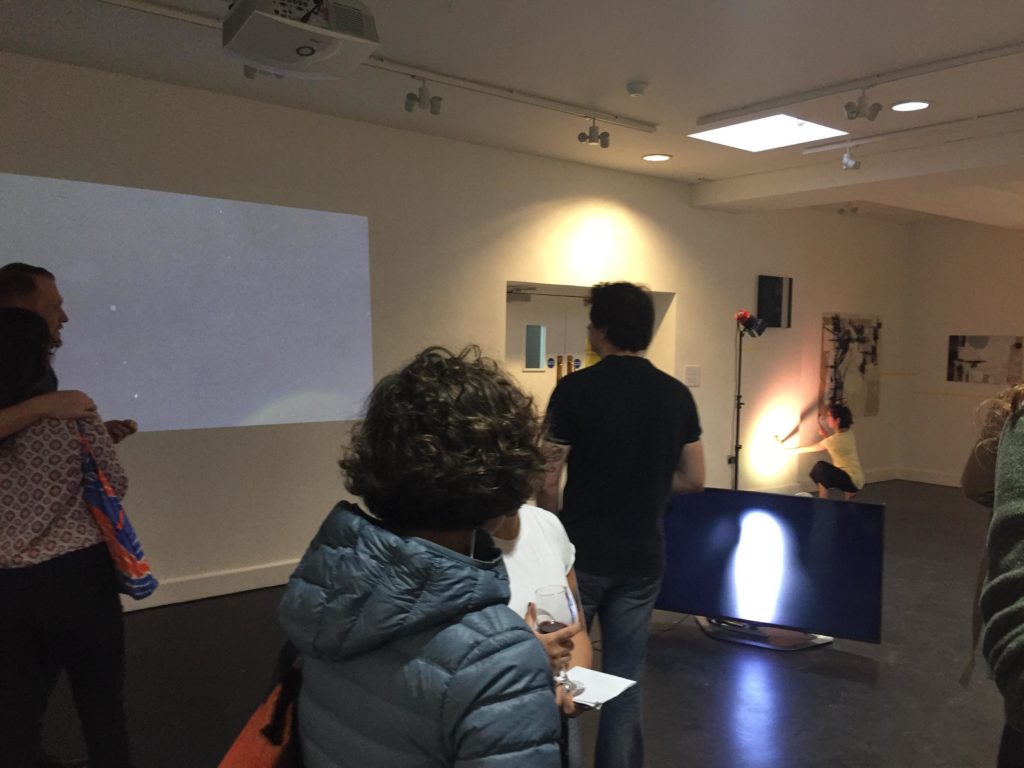 Murmurations is a durational audio-visual installation which explores the concept of 'flocking and swarming' by the means of dance, camera and sound through a somatic approach. The physical movements of the dancers modulate light which is captured through the lens of the camera.
Depending on its movement, its density or expansion in space, the flock of dancers provides an ever-changing rhythm and different frequencies for the light to enter the lens. The light is captured in abstract shapes, opening up space for imagination, beyond what is seen. Small particles might evoke associations to space, reflections turn into creatures and a pulsing flickering turns into a mesmerizing rhythm.
Murmurations provides space for contemplation by its meditative aesthetic. The project is designed as a multi screen audio-visual installation in which each screen portraits one imagery as an entity. These entities interweave aesthetically – sound and imagery blend into one experience.
Concept & Creation: Stephanie Scheubeck & Ciaran Markey
Camera & Edit: Stephanie Scheubeck
Choreography: Stephanie Scheubeck
Sound Artist: Ciaran Markey
EXHIBITIONs
DISRUPTION
09-27/05/2018 – Sion Hill Gallery, Bath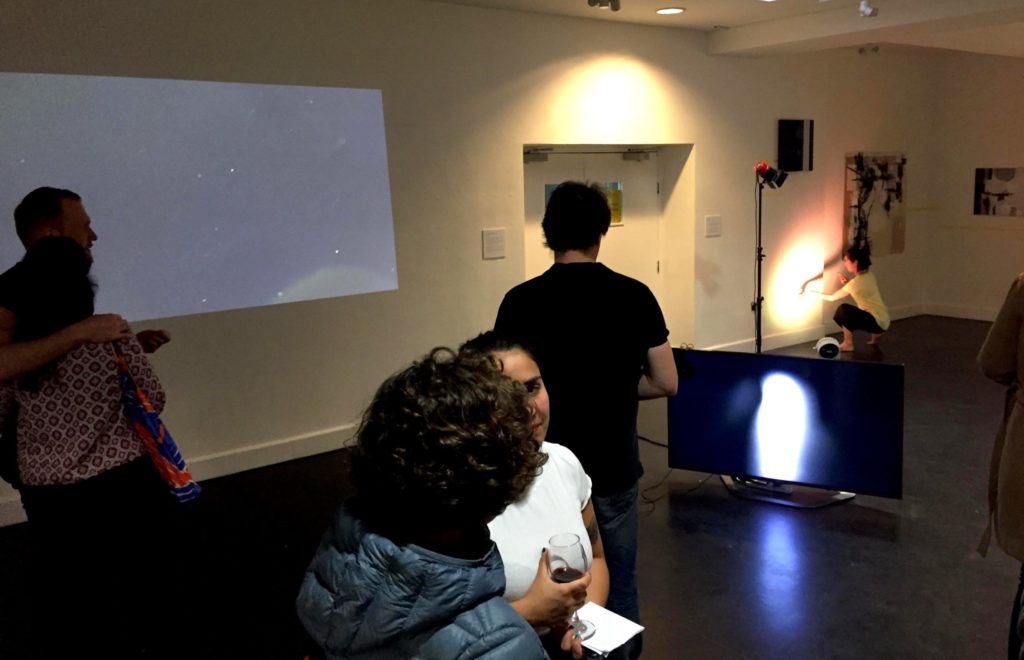 Private View: Tuesday 8th May
6.30 pm
Open to Public: 8/5/18 – 27/5/18
Dancers:
Jill Moshman, Ruoxuan Zhao, Weichang Yan
Disruption explores the journey of shared creative experiences and how this travels through artistic practice, moving through minds and through people. The exhibition will present a rotating series of artist works created in response to a multi-screen video installation named Murmurations by Stephanie Scheubeck, co-created with Ciaran Markey. The video explores how movement effects light levels entering the lens of the camera creating different rhythms and shapes, forming an abstract, imaginary space which is interpretable by the viewer.
Evolve on SCREEN
09/02/2018 – Bath Spa University Theatre
single screen version